Season's off to a great start, remember to renew your licence!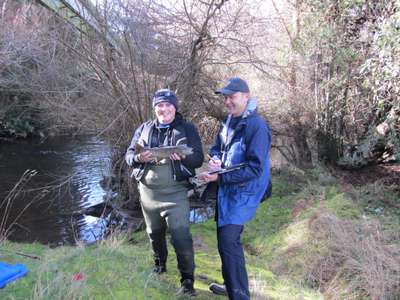 This season has started really well with fish being caught from fisheries all over the state. Over the weekend inspectors visited a number of fisheries in the North and South of the state to find anglers having success wherever they went. Craigbourne Dam has been popular with fresh stocks of Atlantic salmon put in there over the last week. Penstock Lagoon is fishing very well for those that brave the weather of the Highlands. Four Springs is extremely popular but the fish have gone a bit quiet due to the crowds. Huntsmens Lake and Brushy Lagoon are in the same region and are also offering some good catches.

Unfortunately inspectors have also found a few people unlicenced, some because they have not renewed their licence from last year. The last thing you would want to do is to be caught unlicenced as this can make a good trip turn sour. So please if you have a renewal notice from IFS make sure it is paid before heading out on your first trip of the season.

Remember if you are cleaning fish please dispose of refuse away from launching areas of lakes and lagoons, there have been numerous reports of fish frames discarded at boat ramps. Its up to all of us to keep our fisheries clean and dispose of all refuse responsibly.