Another successful Trout Weekend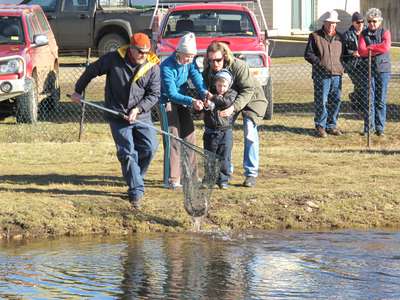 Over the last weekend the Inland Fisheries Service opened the doors of its Liawenee field station to the public. Over the two days around 3500 people visited the site to see the annual brown trout spawning run at its peak.
The highlight was the thousands of trout that were on show but the patrons were also able to talk to IFS about the numerous projects that are being undertaken, view the variety of freshwater fish in the aquarium room, pick up a bargain in the trade hall along with just catching up with friends to talk fishing and tell a tale.
The fish were biting in the kids ponds and with assistance of Fishcare volunteers most went home with a fresh fish for dinner. The weather turned it on in true Liawenee fashion will cold nights and clear sunny days. A good time was had by all.