Winners of the first two monthly junior licence holder prize draw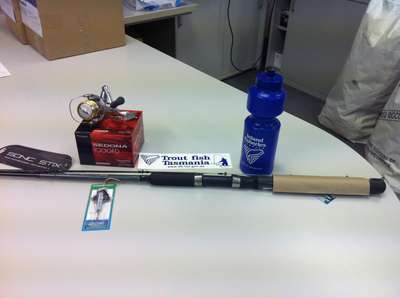 As part of its' 2013/2014 angling season promotion the Inland Fisheries Service is drawing a junior angler's name from the licence data base to win a prize pack for each month till April 2014. Eligible anglers are those who took out a junior licence during the 2013/2014 season, a junior licence is only $12.00 and available for anglers between 14 and 17 years of age.
The prize pack includes a good quality rod, reel, lure, a sticker and drink bottle. The names drawn for the months of August and September were Aaron Wilson from Sorell and Cameron Mitchell from Newstead. We are sure both will love their new outfits and put them to good use.