Lake River Anglers Access maintenance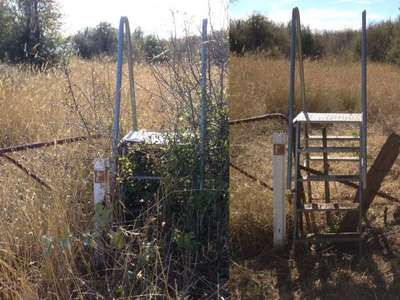 IFS staff have been out and about checking Anglers Access infrastructure on northern rivers and completing maintenance as required.

One area that needed some work was on the Lake River downstream from the Macquarie Road bridge. This area has a lot of long grass and in some areas hawthorn and gorse had overgrown stiles and signs that has now been cleared. Although growth in this area is still lush the persistent angler will be rewarded with some rarely fished pools at the extremes of this access. Steady low flows and good numbers of grasshoppers in the paddocks  make for  ideal conditions for the bait or fly angler.