A Very Successful Junior Anglers Day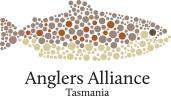 The state-wide Junior Angling Day which was organised by Anglers Alliance Tasmania proved to be a resounding success. Held on 11 October at Frombergs Dam in Ulverstone, Taylors Dam in Latrobe, Waverley Lake in Launceston and New Norfolk Anglers Junior Pond at Bushy Park the event attracted 450 junior anglers.
Over half landed a fish with around 250 Atlantic salmon and rainbow trout caught. It was a great day out for the kids, parents, grandparents and other family members who attended.
Inland Fisheries pre-stocked the waters with rainbow trout in the days leading up to the event and the salmon caught were from previous stockings.
Anglers Alliance Vice Chair and organiser Terry Byard passed on a heartfelt thanks to the local angling groups who managed each venue and said that the success of the day was largely due to the great support they provided.
Let's hope this will become an annual event and we get more kids and their families fishing.