Damage to lake foreshore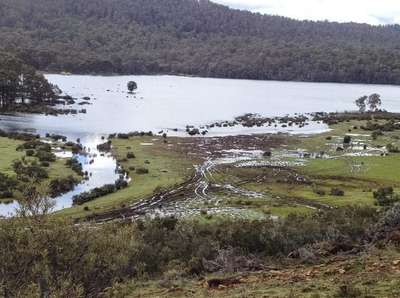 It has been reported to us that the shore of Pine Tier Lagoon has been badly damaged by four-wheel drive vehicles.
The irresponsible drivers have torn up the popular camping area on the edge of the lagoon west of the where the Pine River enters the lake.
This site is accessed through private property at the goodwill of the landowner. This sort of environmental vandalism can
result in access being closed to the public,
degrade water quality from runoff
turn what is a beautiful campsite into an unusable location.
We are working with Tasmania Police to investigate this incident.
If you see this sort of damage or witness this sort of behaviour, please report it to us on 1300INFISH or Bushwatch 131 444.