Whitebait season opens tomorrow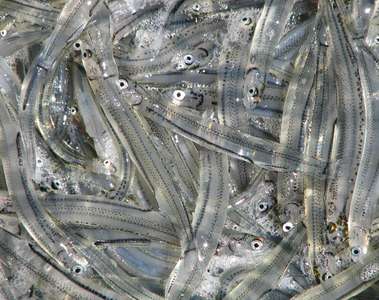 The whitebait season opens tomorrow, Saturday I October. The season is open on the following waters:
Duck River
Forth River
Great Forester River
Henty River
Huon River
Inglis River
Mersey River
Montagu River
Pieman River
River Derwent
Rubicon River (Except 50 m above and below the water gauging weir
kanamaluka/ Tamar River (Including the Trevallyn tailrace)
The season is until Friday 11 November 2016.
The daily catch limit is 2 kg. The total season catch limit is 10 kg and the maximum possession limit is 10 kg.
To fish for whitebait you need a whitebait season licence which costs $30.50 and can be bought online from www.ifs.tas.gov.au, at Service Tasmania shops or selected tackle stores. Anyone ten years and over needs a licence.  Anyone under ten is not allowed to fish for whitebait.
Remember to be careful around flood affected rivers especially the Inglis, Mersey and Forth rivers. There is likely to be undercut banks, piles of debris and logs and significant changes to river banks.
Landowners are still recovering from the floods and new fences and gates are being built. Respect any directions from landowners, warnings and closed signs.
For more information on the white bait regulations or fishery information go to www.ifs.tas.gov.au