Eastern access to Craigbourne Dam open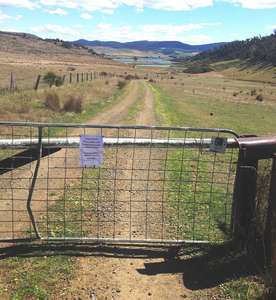 The eastern access to Craigbourne Dam via Link Road and Craigbourne Road is open to the public.
This access is a public road through private property. Please shut the gate behind you and observe the no fires and no camping advice.
Recently stocked rainbow trout are still being caught by persistent anglers.
For more information see our Anglers Access Brochure on Craigbourne Dam.