Whitebait Season 2020 draws to a close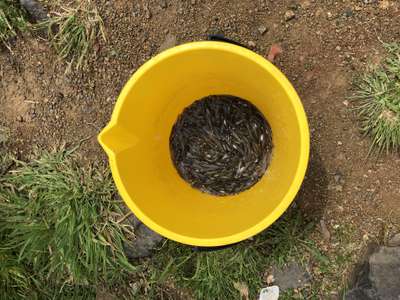 It wasn't without its weather challenges, but the 2020 whitebait season has drawn to a close. The season runs each year from 1 October to 11 November. This year Inland Fisheries Officers checked over 100 fishers, with results varying across the state depending on the rainfall. Conditions across the season were good at the start, difficult in the middle due to heavy rains, but became favourable in the last few weeks.
Compliance was generally good, with checks conducted by IFS, Parks & Wildlife, Northern Uniform Police, Northern and Western Marine Police during the season. A reminder for all that now the season has closed, any whitebait fishing is illegal and heavy penalties apply.
Whitebait regulations are in place for a reason. The fishery is fragile because of over fishing between the 1940's and 1960's. Illegal fishing for whitebait puts this fishery at risk for everybody who enjoys this activity.
If you witness illegal fishing, or anything suspicious at our inland waters please let us know. You can call 0438 338 530 or 1300 INFISH (1300 463 474). You can email us at infish@ifs.tas.gov.au