Nineteen Lagoons to feature in tourism campaign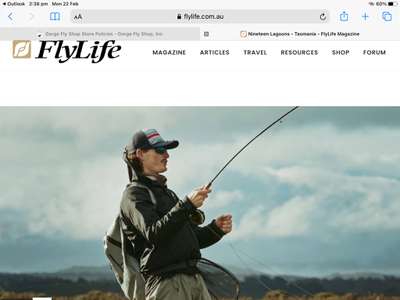 Tourism Tasmania has developed a marketing campaign to build awareness of Tasmania as a world-class fly fishing destination among fly fishing enthusiasts.
The campaign is based around the insight that fly fishing enthusiasts feel like a local in Tasmania, wherever they're from. It invites fly fishers to experience the best the state has to offer by sharing local knowledge of the top fly fishing spots and techniques. The campaign creative includes video content showcasing fly fishing locations and experiences. This video is part of suite of video content produced by FlyLife.
Video Description
The Nineteen Lagoons is a series of lakes in Tasmania's Central Highlands. The stark landscape of the plateau gives way to this expansive array of lakes, nearly all of which hold a healthy population of wild brown trout.
We join Thomas Cramp, born and bred in Deloraine, a small town in Tasmania's north, as he stalks fish in shallow waters, where sight fishing opportunities abound for those who have the patience and perseverance.
Full length film: https://flylife.com.au/videos/nineteen-lagoons