Whitebait poacher convicted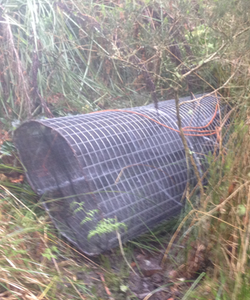 On Friday 11th March 2022 Austin Kavere JOHNSTON from Forest appeared in Burnie Magistrates Court on charges relating to the illegal taking of whitebait. The charges related to his activities at the Black River during October 2020.
Mr JOHNSTON was found guilty of taking whitebait without a whitebait licence, whitebait fishing in a closed water, and being possession of a non-permitted net.
Mr JOHNSTON was fined $1032 plus ordered to pay $87.45 in Court Costs.
Illegal whitebait fishing is an ongoing serious issue. The actions of a few have the potential to affect the long term sustainability of the whitebait fishery.
We urge anyone who has information regarding illegal activities in our inland waters to contact our Compliance Manager on 0438 338 530. Or alternatively email us on infish@ifs.tas.gov.au