The Steppes Hall Centenary Celebration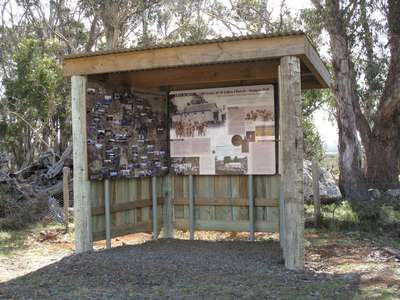 The Steppes Hall - a familiar stopoff on the way to the lakes for many anglers - celebrated its centenary on Saturday 12th November 2011.
As part of the celebrations, a new interpretative display was unveiled which incorporates the history of the Highlands including the integral part played by The Steppes. It provides an account of the interesting history, the characters and significant events of the past 100 years and more.
The Steppes is significant to anglers in that its early residents, the Wilsons, were involved in the original stocking of Great Lake with both brown and rainbow trout.
It is worth taking the time to stop and view the display next time you are heading to the lakes.