Lake Fergus walking route inspection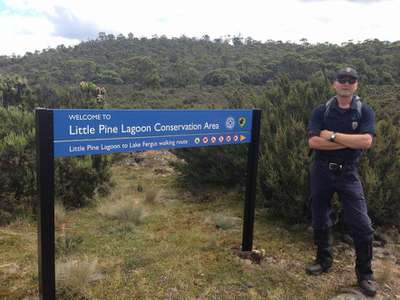 IFS staff recently inspected the Little Pine Lagoon to Lake Fergus walking route Lake Fergus brochure and map.
Staff completed the return walk in 5.5 hours including checking a number of anglers at both Little Pine and Lake Fergus en-route. The route is in good condition with evidence of regular foot traffic taking advantage of this excellent walk-in angling experience. Water levels at Lake Fergus are ideal for late season polaroiding with dun and ant hatches always possible at this time of year.