IFS participation in Business Clean Up Australia Day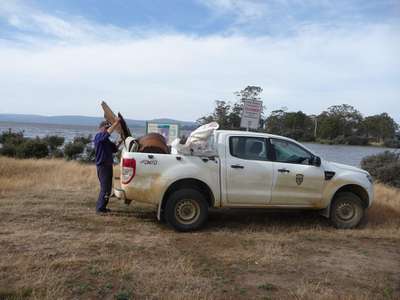 The Inland Fisheries Service participated in Business Clean Up Australia Day on 25 February 2014. Teams of staff worked at Craigbourne Dam and Lake Crescent.
At Craigbourne Dam the rubbish removed totalled approximately 150 kg, collected from two points around the dam. The rubbish mainly comprised of bottles and cans with one 44 gallon drum also removed.
At Lake Crescent and Lake Sorell around 500 kg of bottles, cans, old drums of fuel, car parts, and general rubbish was collected from various areas including Dago Point campground.