Inland Fishing Rules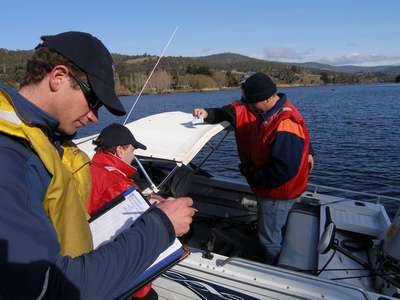 The IFS fields enquiries from time to time regarding the regulation of inland recreational fishing particularly the licence, seasons, methods, size limits, bag limits and hours of fishing which apply. The reason there is no single rule for Tasmania diverse range of river and lake fisheries is in part due to tradition but also the need to achieve fishery specific management objectives or the needs of other regulators and land managers. Whilst many fisheries have large naturally recruiting trout populations there are others that lack adequate spawning streams and need more active stocking and regulation to reduce the risk of over fishing. For other waters specific rules are in place to support values such as conservation, safety, water quality or land management in order to ensure the ongoing access of anglers.

The Inland Fisheries Service reviews the regulations each year in order to ensure the relevance of these rules and to accommodate changes proposed by the angling community. In order to ensure that anglers are familiar with the rules the Service produces a pocket guide the Tasmanian Inland Fishing Code. Information is also provided in the form of signs located at key access points on major fisheries and through access brochures available from most tackle stores and the IFS website.

Many rivers and lakes in Tasmania have a common set of rules namely they are open each year from the first Saturday in August until the Sunday nearest the end on April , all methods are permitted and a 12 fish bag limit and minimum size of 220mm apply. The exceptions to these general rules are all covered in the chart in the middle of the Tasmanian Inland Fishing Code and any changes for the year are covered in the Regulation Changes section towards the front of the code. There are number of waters that have a 5 fish bag limit with only 2 fish over 500mm being allowed to be kept. There is concern that some anglers are forgetting this.

A current angling licence is required if you are going fishing, all annual licences (Adult, Pensioner, Senior or Junior) run from 1 August to 31 July, short term  48 hour, 7 day and 28 day are also available as are 5 season licences.

Please take the time to make yourself familiar with the rules before you start fishing, they are there to help protect and ensure the sustainability of our magnificent Tasmanian inland fishery for you and anglers in the future.

If you would like to find out more please go to the IFS website at www.ifs.tas.gov.au or alternatively ring the Service during office hours on 1300 463 474.