Enhancing the fishing experience at Shannon Lagoon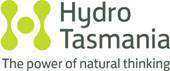 Collaboration between Hydro Tasmania and the Inland Fisheries Service (IFS) aims to improve the fishing experience at one of Tasmania's most iconic trout fishing lakes.
Shannon Lagoon is located on the Shannon River south of Great Lake. It provides habitat for threatened native aquatic plant and animal species, irrigation water releases for downstream use, and a recreational trout fishery.
"Hydro Tasmania manages Shannon Lagoon to supply water for riparian use, irrigation and energy generation. We also manage water levels to support recreational fishing," said Marie Egerrup, Specialist Environmental Scientist with Hydro Tasmania.
"Turbidity, or lack of water clarity, has long been a concern for the angling community and because of it the lagoon is perceived as not meeting its full potential as a trout fishery."
A joint project between IFS and Hydro Tasmania systematically assessed the social benefit, and the environmental and economic feasibility, of options to minimise turbidity
Hydro Tasmania and the IFS worked with stakeholders to identify a range of options to enhance the fishing opportunity, while at the same time protecting the environmental values of the lagoon.
Anecdotal evidence suggests that Shannon Lagoon has become more turbid since the commissioning of Poatina Power Station. The project found a strong relationship between turbidity and wind speed and a weak correlation between water level and turbidity.
"What we found is that it is not feasible to achieve a year round clear water fishery in Shannon Lagoon," said John Diggle, Director of the Inland Fisheries Service.
"What we can achieve is better water quality on a more regular basis particularly in late summer, which is the peak period for trout fishing activity."
The management target is to keep turbidity levels below 20 NTU* for 75 per cent of the time during March and April and to reduce turbidity as far as possible at other times of the year.
This will be done by investigating the feasibility of automating the pumps at Miena Dam, which will allow more accurate management of water levels during late summer, as well as using irrigation water releases to provide lagoon flushing.
Further detail is available in the Shannon Lagoon Summary Report on Hydro Tasmania's website at www.hydro.com.au/environment/shannon-lagoon
*NTU is the unit used to measure water turbidity. It stands for Nephelometric Turbidity Units
Released by Ian Colvin for Hydro Tasmania