Seaward Limit Sign installed on the Mersey River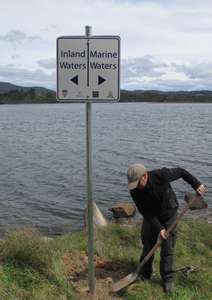 As part of the Service's ongoing program of improving information for anglers a sign has been installed at the seaward limit of the Mersey River.
The sign has been installed on the Eastern side of the Mersey River adjacent to the boat ramp at Ballast Ground Point on River Road. The sign is double sided so it is visible to both shore based and boating anglers.