Efforts of Carp Management Program on display at Hamilton Show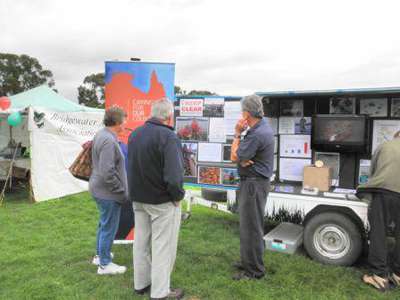 The IFS attended the Hamilton Show on Saturday 23 March with a trailer display focused on the work being undertaken further up the Clyde River catchment to protect the environmental values of lakes Sorell and Crescent from European carp.
With carp successfully eradicated from Lake Crescent the Carp Management Program has been focusing on blocking carp spawning while reducing carp numbers with the aim of eradication in Lake Sorell.
The increased effort has been enabled by funding over the past two through the Federal Government Caring for Our Country program. The work protects the threatened golden galaxias and the important wetlands that would be severely impacted upon if carp were left uncontrolled.