Woods Lake Road maintenance continues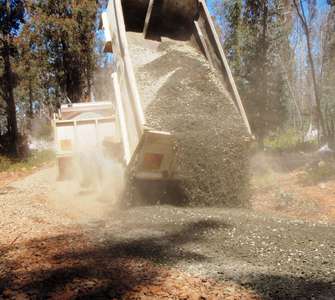 As part of a long term program to improve Woods Lake Road the World Fly Fishing Championship (WFFC) organising committee, IFS and Hydro Tasmania are investing in maintenance and upgrades. Over coming weeks additional gravel will be added to key sections of the road and new culverts will be installed to improve drainage. The gravel has been donated by the Central Highlands Council as in kind support for the WFFC2019.
The improvements will benefit all anglers who access the lake. Please take additional care on Woods Lake road during the construction period.
Anglers are reminded to limit their speed to 40kmh to help maintain the road in good condition and as a courtesy to other users. 4WD vehicles should engage Hi 4WD when towing boats on the steep sections of the road.