More Meander River anglers access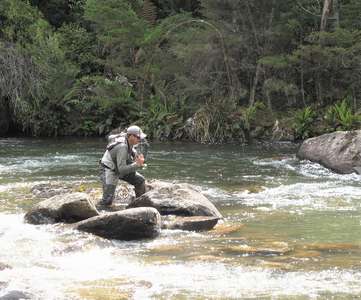 As part of the Government's commitment to improve angler's access, we have improved foot access to the Meander River between Jackeys Creek and Huntsman Lake.
5km of walking tracks lead to the river from two new parking areas on Warners Road, off Jackeys Marsh Road. The new tracks, developed for the World Fly Fishing Championship 2019, are now open to the public. These were some of the most productive sections of the river during the championship.
The tracks are steep in places and the river in this area is challenging to wade due to the strong currents and boulder-strewn rapids. Fly-fishing and lure casting are the most suitable methods for this section of the river.
This area is part of the Tasmanian Wilderness World Heritage Area, please enjoy and protect the wilderness environment. We would like to thank Meander Valley Council for their assistance and support for this project.
A new version of the Meander River anglers access brochure is available.