Carp program gears up for intensive fish down this summer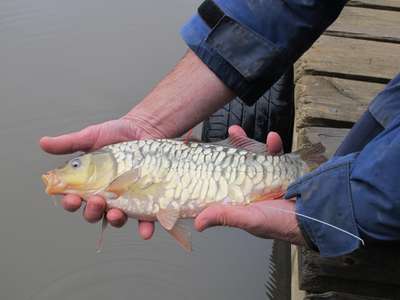 During the second week of October members of the Carp Management Team and DPIPWE vet Andrew Nicholson implanted 15 juvenile carp with radio transmitters. The newly implanted carp were then released into Lake Sorell, bringing the total there to 30.
Radio transmitter implanted carp are an important tool in Inland Fisheries program to eradicate carp from the lake.
The deployment of these fish at this time will assist greatly in locating schools of these sub-adult carp in order for them to be taken out of the lake in large numbers. Carp are increasingly active at this time of year with the warmer water temperatures and more likely to school, the schools will be easily located with an increased number of these "tracker fish" in the lake.