Penstock Lagoon boat ramp is complete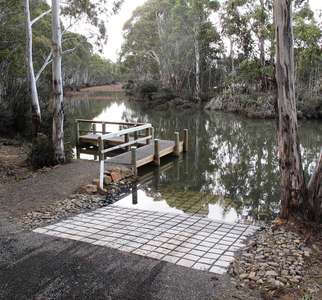 The upgrade to the Penstock Lagoon boat ramp is finished. Marine and Safety Tasmania (MAST) installed the flexmat this week.
The project is the result of a successful Recreational Boating Fund application we made upgrade the ramp and install a landing at one of the state's premier trout fisheries.
Many thanks to Jim Caulfield from MAST and the team at ASD diving for braving the chilly waters to improve facilities for anglers. Your boat registration and licence fees at work.