This trout season brings new Anglers Access Program brochures and signs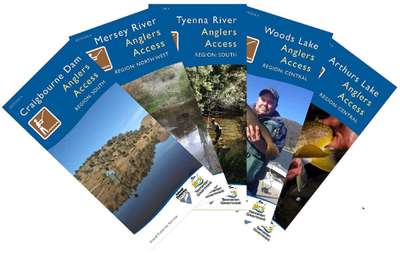 We have updated our Anglers Access Program brochures.
The Anglers Access Program team, mostly Neil Morrow, has replaced over 200 signs around the state.
All in time for the start of the 2018-19 trout season.
Our Minister, Sarah Courtney, released the Tasmanian Inland Recreational Fishery Management Plan 2018‑28 in June. The Plan ensures Tasmania's world-class trout fishery performs to its best. It guides the management for the next decade.
With the new Plan comes quite a lot of regulation change. These include changes to bag limits, size limits, angling methods for Huntsman Lake, the all-year boundaries for the River Derwent and the River Leven, the introduction of Junior Angling Development fisheries and more.
We have updated our Angler Access Program brochures, the Tasmanian Inland Fishing Code 2018-19 and the InFish App. Make sure you have latest information and update the InFish app ready for the season.