Lake Sorell re-opens tomorrow!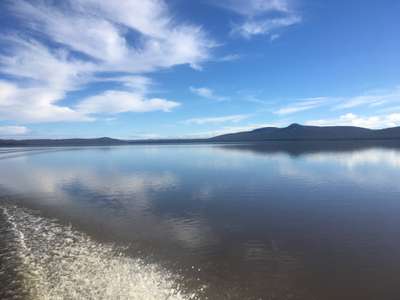 Tomorrow, 8 February 2020, the public and anglers will again be able to access Lake Sorell.
This is a major milestone in the Carp Management Program (CMP) but it is not the completion of the CMP and further periods of closure will be required at times to achieve eradication.
Some things to know:
The intense carp fishing effort has reduced the trout population but we expect it to rebuild naturally over the coming years.

With lots of rocky reefs and shallow sections, anglers should be cautious while boating.

Campgrounds and boat ramps are available at Dago Point, which will be the primary point of public access.

Silver Plains Road will remain closed until public access is resolved.
Angling regulations:
Season: Saturday 8 February 2020 to Sunday 3 May 2020

Species: Brown trout, rainbow trout

Fishing Methods: Artificial lure, fly fishing

Minimum size: 300 mm

Daily bag limit: 12 fish for both species combined
What to do in the unlikely event that you see or catch a carp:
Report any carp sightings and captures to 0438 338 530

Humanely kill any carp caught.

Take carp to the IFS Lake Crescent Field Station 22 Laycock Drive Lake Crescent, and place in the bin provided.
This will be a great opportunity for anglers to reunite themselves with the lake and a chance for a new generation of anglers to experience Lake Sorell for the first time.